Hi, welcome to my website! So a little about me … I did my bachelor in Computer Systems Engineering at Monash University and then my PhD in computer vision/robotics/laser scanner at Monash as well. R&D is what I like to do.
My interests varies from time to time, but what I really dig are:
Computer vision/graphics
Machine learning
Engineering in general
Below is a mugshot of myself and my yellow thesis (why yellow? because I can).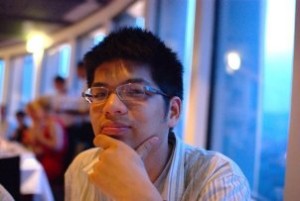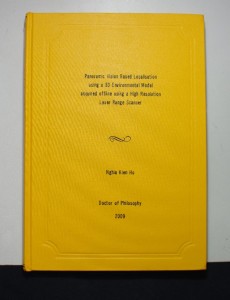 Contact
I can be contacted at nghiaho12 @ yahoo.com